We all have that inner childhood we hide deep down in our hearts. Well, this attraction from the Manila Ocean Park will surely bring out the kid in you, whatever the age you're in!
Developed by Yexel Sebastian, what was once a phenomenal collection of toys has now become an amazing museum.
It is located inside the Manila Ocean Park, 2nd floor. It is one of the Manila Ocean Park's famous attractions. can go directly to the museum without paying for an actual Manila Ocean Park fee, just the museum's entrance fee.
It would be a greater experience if you also experience the Manila Ocean Park's other attractions.
For the entrance fee for the museum, instead of paying the regular entrance fee of 300php, we bought a voucher at MetroDeal for only 99php, a day before we visited the park. A great deal, if you ask me.
Toy Museum in Manila
Before entering the museum, it's impossible to miss the huge pictures of Minions dressed in different characters on the walls. Of course, I get to take a picture with Iron Man Minion.
"Despicable Me", I said to myself. But I wasn't talking about myself, I was talking about the life-sized Minions who welcomed us, as we entered the museum. Gru wasn't there though. Sad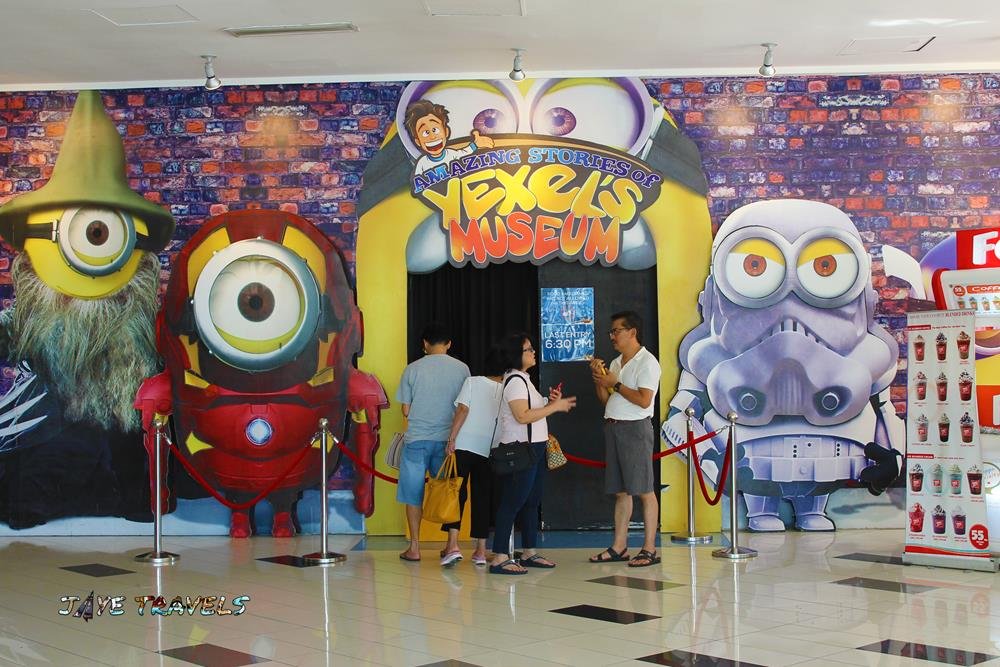 Your friendly neighborhood Spiderman greets you next where you get to take a picture with him in his signature stance. Then Spiderman bestows you with his power to climb walls and ceilings.
Get an up close and personal look for you to explain these pictures. The Amazing Stories of Yexel's Museum at Manila Ocean Park is really cool. DC Comics' Superman and Batman will meet you next along with Alvin, his brothers, and another Spiderman figure.
In the next room, the walls are made of transparent glass where we could see Manila Bay. You could sit right into one of the chairs from a portion of The Lord of the Rings Rivendell and enjoy the view even more.
In their cinematic poses, the Gollum and a man in a horse whom I do not know will oversee you and guide you to the next room. Don't tell anyone, but I have the Ring.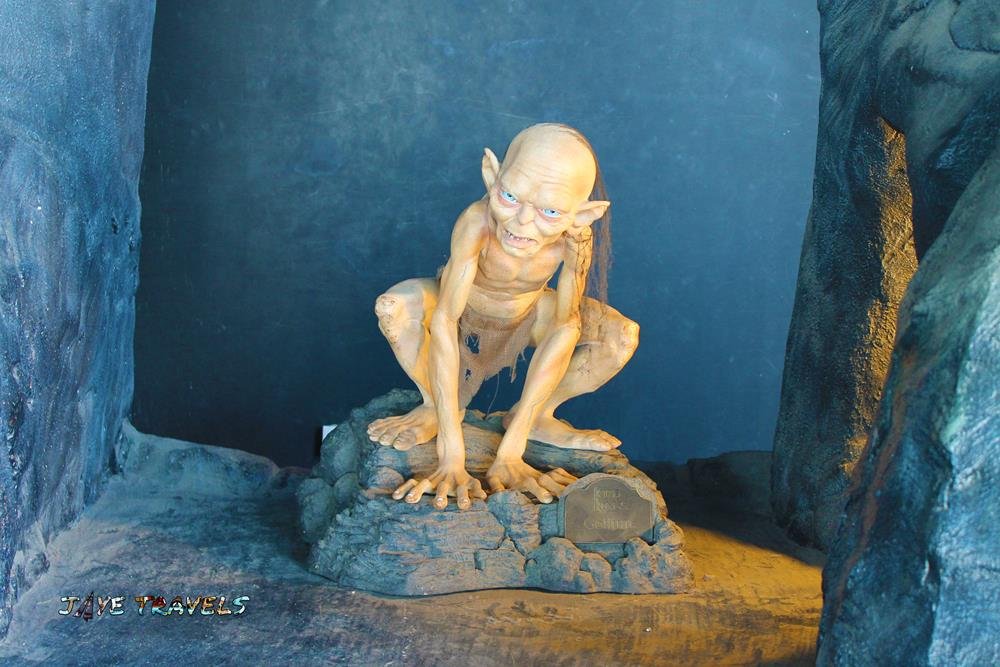 More Attractions and Displays
In another room, items, props, equipment, and signature displays are in, well, display. Balrog caught my attention. Cinderella's glass shoes are also in the room. Somebody should warn the prince.
The force awakened when we entered the next section, where you can see from the Death Star and a couple of Stormtroopers.
And then, we come to this. My favourite part of the museum. I'm telling you a lie if I say that I am a fan of Iron Man films and series, because I am not just a fan, I am a BIG fan! We got to recreate the scene in Iron Man's Laboratory.
Sadly, there's an additional fee to get an up-close picture with Iron Patriot… I mean, War Machine and Iron Man's suit in the film Iron Man 3 where he pretended to be The Mechanic.
This is an autographed picture of Robert Downey Jr., who portrayed Iron Man and Tony Stark in the Iron Man films. On the left, Pepper's gift to Tony is also there, and a miniature replica of J.A.R.V.I.S.'s Artificial Intelligence-controlled machine that puts his suit on him automatically.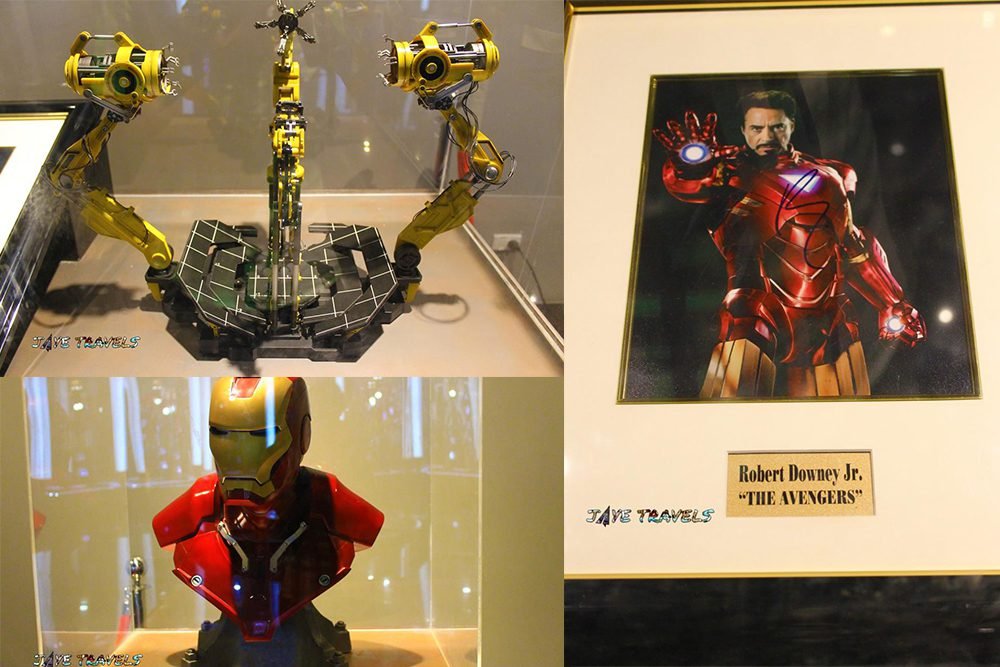 They've also displayed how the toy displays were created, for example, Iron Man. Imagine the work it took to create just the head of the suit. Who knew something harmful to the environment can be turned into something profitable or useful.
The walls are filled with fun facts and displays that resemble each character's environment. You could see the Manila Bay from the second room. Signature sound effects and soundtracks from each character's films and depictions give the museum its unique ambiance.
Although, some of the museum's toy displays and figurines are a bit neglected… and reeking with dusts and spider webs, and I'm not just talking about spider man, if you know what I mean. It was also disappointing that other character models are now barricaded.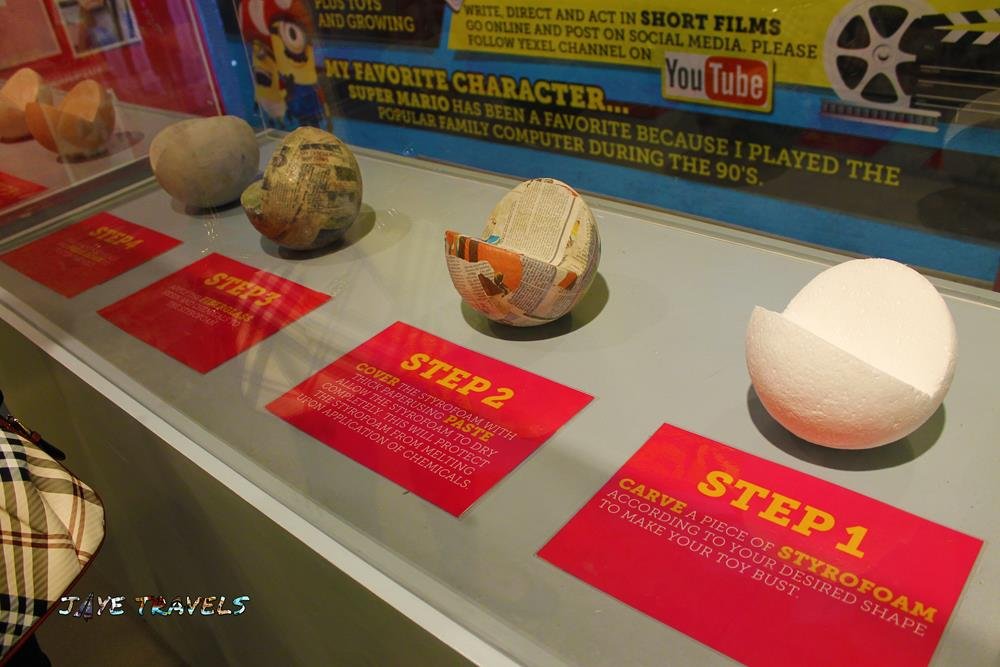 Tips When Visiting The Amazing Stories of Yexel's Museum
Additionally, my tip to you readers out there, don't visit on peek seasons like weekends, holidays or vacations, or else you will not enjoy with a big crowd.
Additionally, if you are planning to take a lot of pictures, a great amount of them will have certainly have photo bombers or those who are unwanted in the picture.
Yexel's Museum also has branches at Las Pinas and Boom na Boom Complex in Pasay City. According to Wikipedia, Yexel currently owns roughly about 10,000 toys. Wow! When I was a kid, I thought 10 toys were already too much.
The tour ends with a souvenir shop where you could buy toys and other related knickknacks. For now, I'll leave you with that. Visit The Amazing Stories of Yexel's Museum in The Manila Ocean Park to experience the whole adventure. Share us your experience in the comments below. Have fun!