Traffic can be a big problem in trips and holiday getaways. We avoided that problem by planning a trip up north at the Sky Ranch Pampanga. No Entrance Fees!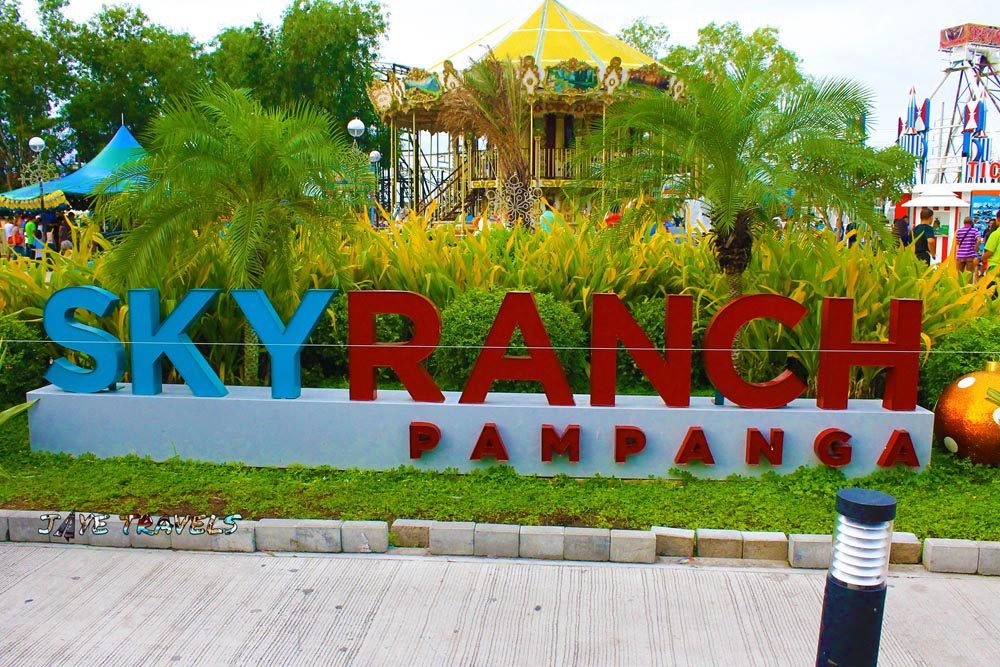 Sky Ranch Pampanga – Amusement Park in Pampanga, Philippines
It was a cloudy sunday morning when we left our house. Traffic was a breeze even though it was a Sunday. Located in San Fernando, Pampanga, just behind the SM City San Fernando Mall, and about an hour and a half from Manila, Sky Ranch Pampanga is a great holiday or "rest day" destination for the whole family.
We didn't expect much because we just wanted a break from Traffic Jams and that big city ambiance. But the excitement grew as we neared our destination.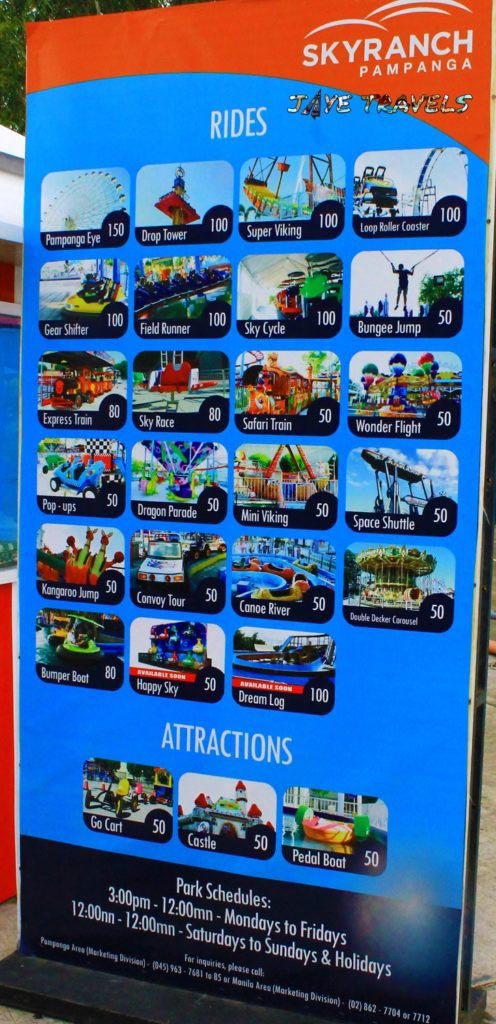 We took a picture of the fees for you. Or you could visit Sky Ranch Pampanga's Website. As we arrived, parking wasn't a problem. There are huge spaces for parking, some are free and some are not. More guards and fences for the latter, I guess.
A gigantic Ferris wheel caught our attention, which they call the Pampanga Eye. We were very excited after seeing this enormous ride, so we quickly walked towards it, ignoring all the other things at the Sky Ranch Pampanga.
But later on, we decided to ride it last so we could see the beautiful sunset at the top of the Ferris wheel.
Now, back to the Sky Ranch Pampanga itself. It features 23 awesome, and somewhat, exciting rides such as the loop roller coaster, drop tower, double decker carousel, super viking, space shuttle, express train, dream log and bumper boat and many more.
No Entrance Fee!
Adults who are looking for breathtaking and unforgettable rides can try the Loop Roller Coaster, Space Shuttle, Super Vikings, Bungee Jump, and many more.
Kids, on the other hand, can enjoy as much, with the Double Decker Carousel, Safari Train, Express Train, Wonderflight, and Planetarium. There are a lot of rides to choose from in Sky Ranch Pampanga.
Aside from rides, there were booths and Fun (but frustrating to win) games wherein kids and adults can win hug-able bears and other plushies. And of course, food kiosks and refreshments are also available.
Why Visit Sky Ranch Pampanga?
This Amusement Park in Pampanga is for family leisure and entertainment. Conveniently situated in SM City San Fernando, you could go shipping and dining before, during or after your visit to the Sky Ranch Pampanga. The rides are very exciting and the reactions of the people riding those rides are even entertaining and fun to watch, to add to the list.
You can also play games around the park's stalls, and you might win some of these stuffed toys
The MOA eye is nothing compared to the Pampanga Eye, which, as I've said above, greeted as first-hand. You could see it from a distance, since this is the tallest Ferris wheel in the Philippines.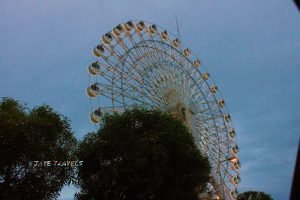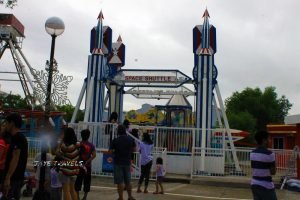 There are 32 air-conditioned gondolas (Yes, we counted them) and each one of them can accommodate 3-4 persons, depending on shapes and sizes I guess. It's very tall. I mean it.
You can enjoy a grand view of Mt. Arayat right from your carriage. We rode the Pampanga Eye specifically at late afternoon to see that astounding sunset from the horizon.
Sky Ranch Pampanga opened last November 30, 2014. For SkyRanch Pampanga ticket prices and other information call them at (045) 963 7681 or (045) 862 7712. Take The Event Center exit, Annex 1, SM Pampanga. For corporate events or bookings, just go to their website.
Just like any other vacation or holiday trips, I recommend going on weekdays. Maybe Sky Ranch Tagaytay is next. Or Drop by the Manila Ocean Park