There's something utterly enchanting about that first sip of coffee in the morning, don't you think? It's not just a drink; it's a hug in a mug, a steaming companion to kickstart your day. Today, I'm taking you on a caffeine-infused journey through Coffee Project—a place where your daily brew transforms into a delightful adventure.
We Really Love Coffee
In the Philippines, coffee isn't just a beverage; it's a part of our culture. We always pair it with pandesal or silog breakfasts, and we don't let the scorching sun deter us from our beloved brew. I see people even under the heat of the sun, enjoying a cup of hot coffee. Coffee's aromatic embrace amid the summer heat is strangely comforting.
It's not merely a pick-me-up; it's a tradition, a moment of reflection, and a cornerstone of social gatherings.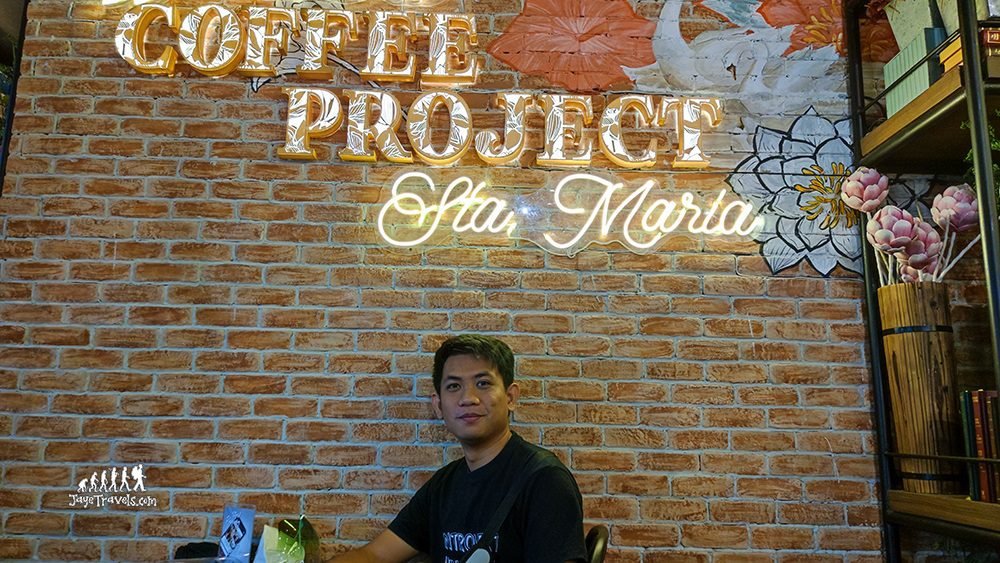 Unearthing Coffee Project's Origins
My journey through the world of Coffee Project begins with a story. In 2014, this coffee haven sprouted its first branch in Starmall Alabang, Muntinlupa. Luckily, I stumbled upon a branch of the famous Coffee Project right in my backyard, near All Home, Pulong Buhangin, Santa Maria Bulacan.
With over 55 outlets across Metro Manila, CALABARZON, and a few tucked away in provincial corners, Coffee Project has brewed its way into the hearts of coffee lovers all around.
A Menu to Drool Over
Coffee Project isn't just about coffee—it's about crafting an unforgettable experience, one that tantalizes your taste buds. Their menu boasts a diverse array of delights that perfectly complement your chosen brew. From heavenly cakes to amazing pastas, rice meals to sandwiches, Coffee Project is exploding with flavors waiting to be savored. Each bite is a culinary adventure, and every sip of coffee is its partner. The prices are just right, and equal to the value you get.
Coffee Project: More than a Café
When you go to coffee break transforms into an artistic escape. Coffee Project isn't just a café; it's a canvas of vibrant aesthetics and quirky decor. Instagram enthusiasts, rejoice! The greens, flowers, and retro elements create a backdrop that's perfect for your feed.
As I wandered through Coffee Project's charming interiors, I couldn't help but feel like I was in a dreamy wonderland. It's a place that invites you to linger, to savor the moment, and to snap that perfect Instagram shot. Whether you're an official coffee lover or simply seeking a cozy spot to unwind, Coffee Project extends a warm welcome. It's a haven for those who appreciate the finer things in life, where every visit feels like a treat.
While some might consider it a splurge, I've found that the experience is worth every peso. Think of it as a well-deserved reward, a rest from the daily grind, or an occasional luxury, that brightens your week.
Beyond a Cup: A Pandemic Pivot
The pandemic brought its own set of challenges, but Coffee Project adapted! They introduced al fresco dining, ensuring a safe space for their patrons. It's a testament to their commitment to serving not just coffee but also peace of mind. Luckily, everything is back to normal now, and you can enjoy your favorite coffee inside their instagrammable cafe.
Sip in Moderation: A Dose of Happiness
I leave you with a simple reminder—like all good things in life, coffee is best enjoyed in moderation. Have you seen Bitoy's Song Parody about waiting in line for coffee? It's more than just a drink; it's a dose of happiness that can brighten even the dullest day. So, the next time you find yourself in search of a coffee adventure, head to Coffee Project. Enjoy every moment in this caffeine wonderland. Your taste buds, your Instagram feed, and your soul will thank you.